SERENADE Consortium is formed by ten partners from Belgium, Germany, Italy and Spain, including industrial and academic partners.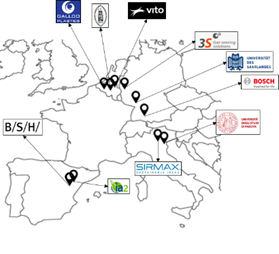 BSH Electrodomésticos España S.A.
Bienvenido | BSH Electrodomésticos España (bsh-group.com)
: Consortium
Welcome | BSH Hausgeräte GmbH (bsh-group.com)
: Consortium
BSH Electrodomésticos España S.A is a member of BSH group, manufacturer of home appliances and leader in Europe. The company reached in 2022 a turnover of 15,900 million euros. In Spain, BSH heads the market of home appliances with the brands Bosch, Siemens, Balay and Gaggenau, and has a total work force of 4.457 people. It has five factories, one central warehouse and nine centers of R&D where BSH develops technology for the whole group. Moreover, inside BSH Spain there are eight Corporative Global centers supporting other countries in the group. Innovation, Business Excellence and Environmental respect are some of the principles for their activities.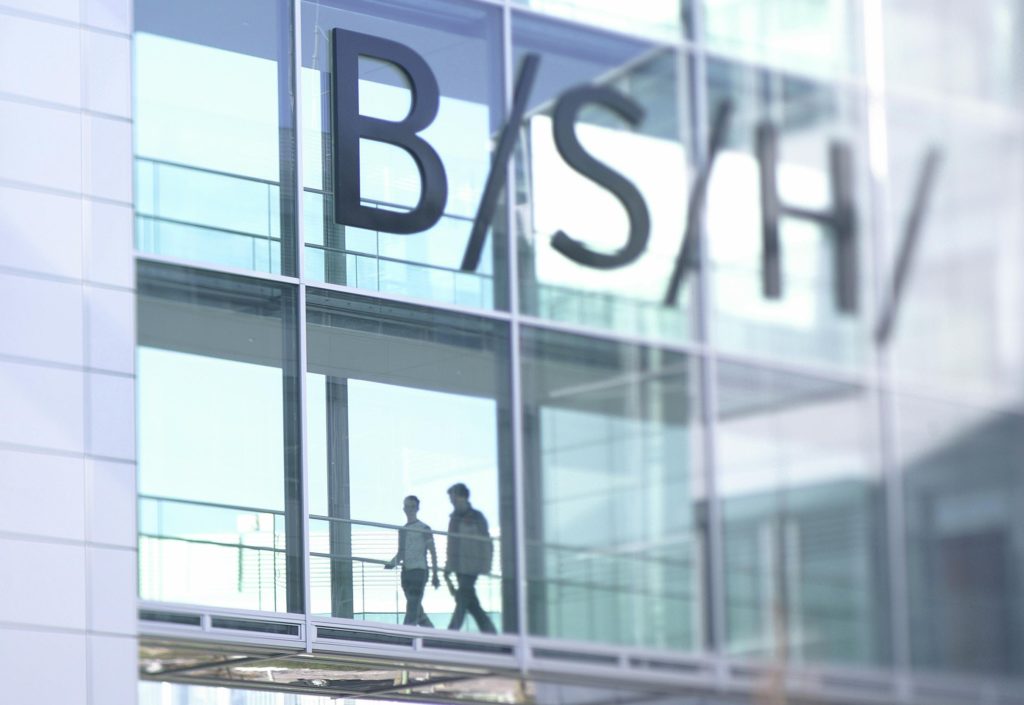 University of Zaragoza – Instituto Agroalimentario de Aragón
Inicio | Universidad de Zaragoza (unizar.es)
: Consortium
Inicio | IA2 Instituto Agroalimentario de Aragón (unizar.es)
: Consortium
The University of Zaragoza (UNIZAR) is a public higher education and research institution combining a tradition of over 500 years of history with a constantly updated teaching approach. It is the 8th Spanish university in terms of scientific and academic production, according to the Academic Ranking of World Universities. The University of Zaragoza will be represented by the AgriFood Institute of Aragon (IA2). It was created with the goal of serving as a benchmark of excellence in the agrofood and bio-economy area.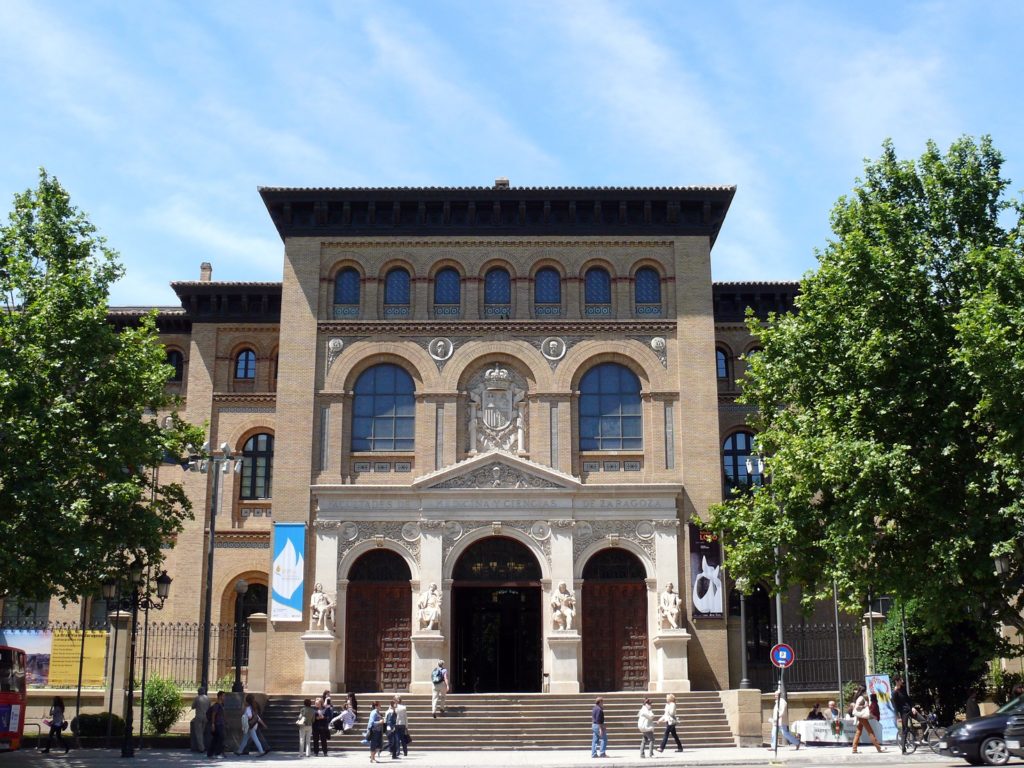 UNIZAR´s team will lead WP2 "Prediction of quality and shelf life of foodstuffs through the modelling of the headspace volatiles and of their physio-metabolic-microbiological state. WP2 will chemically, metabolically, and microbiologically characterize the changes of fresh and cooked foodstuffs, to relate volatile organic compounds profiles with the sensory properties of the foodstuff to assess the effects of the main variables of the storage conditions. This will contribute to build models able to predict the food quality and shelf life in fruits and vegetables (DC1) and in cooked meals and leftovers (DC2), pursuing RO1. Three research groups will participate: Foods from vegetable origin (Dr. Esther Arias), Aroma Analysis and Oenology Laboratory (LAAE) (Prof. Vicente Ferreira) and Food Safety Assessment and Analysis (Prof. Rafael Pagán). IA2 counts with the required equipment and techniques to analyze the microbiological, physicochemical and sensory characteristics of food. IA2 also has advanced instruments for the identification and quantification of food volatile molecules, including odour chemicals. Instruments include different GC, GC-MS, HPLC and HPLC-MS combinations.
Universität des Saarlandes
Saarland University | Universität des Saarlandes (uni-saarland.de)
: Consortium
Startseite – LMT (uni-saarland.de)
: Consortium
Saarland University was founded in 1948 as a bilingual university under the auspices of the French government.  The university has earned an international reputation for its research in computer science and informatics and for work in the life sciences and nanosciences. The university is distinguished by its close ties to France and its strong European focus. With its pronounced international focus and its strong ties to universities in Europe and around the world, Saarland University is more international than almost any other medium-sized German university. A distinctive feature of Saarland University is the broad range of cross-border academic programmes that lead to a double-degree qualification or even to a triple-degree qualification if a third foreign partner institution is involved. Many of the university departments collaborate closely with one another in both teaching and research. Close cooperative ties also connect Saarland University's scientists and researchers with universities around the world as well as with the many external research institutes located on and around the Saarbrücken campus. All of the major German scientific organizations are represented on campus, including two institutes of the Max Planck Society, two institutes within the Leibniz Association, two Fraunhofer institutes of applied research, a Helmholtz research centre and a Helmholtz institute.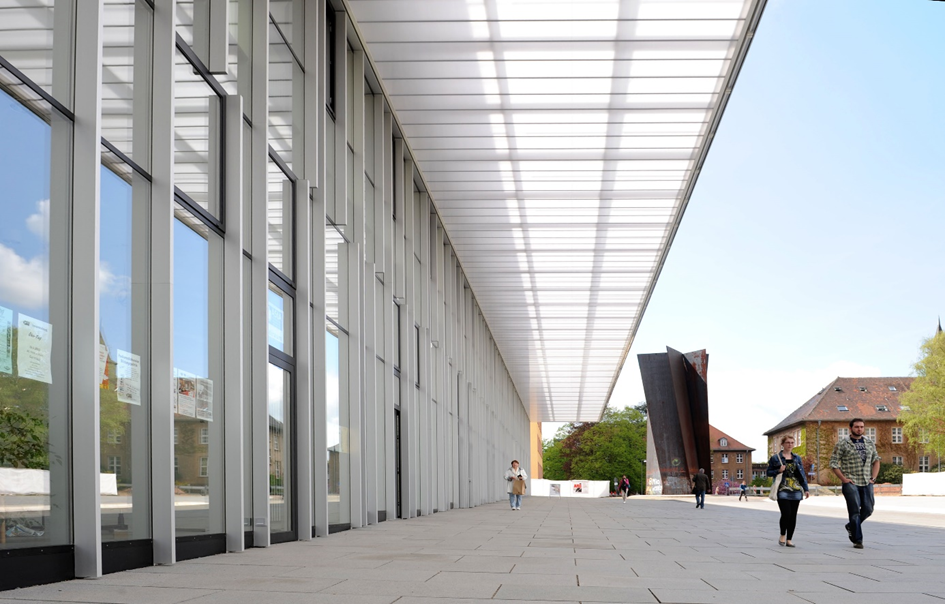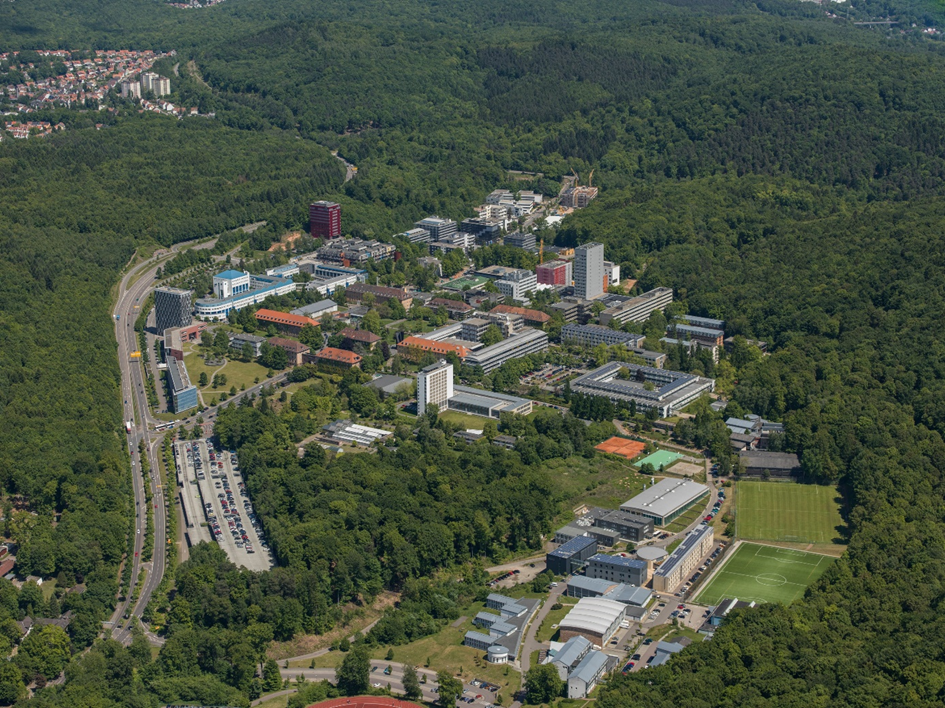 Lab for Measurement Technology:
Our research is focused on smart sensor systems for the measurement of chemical quantities as well as for industrial process monitoring. In the field of chemical sensors, we address gas and liquid phase and utilize both chemical and physical effects. We combine (micro) sensors with microelectronics for operation and read-out as well as with application-specific signal processing concepts to realize complex measurement systems. A specific focus topic is the development of automatable methods of machine learning in order to extract the desired, physically interpretable information from complex sensor patterns. Main areas of application are quality control, environmental and safety technology, renewable energy / energy efficiency and condition monitoring of mechatronic systems.
USAAR has the following instruments to be used within SERENADE:
Unique a gas mixing system for sensor system calibration: Comprehensive calibration is key for high quality sensor systems in SERENADE for VOCs.
GC-MS for analytical reference measurements, GC-PID (Draeger X-pid 9500) and GC-RCP (Peak Performer 1) as mobile analytical reference for VOCs and H2: Gas measurements based on low-cost sensor systems have to be validated by comparison with SoA analytical methods.
Compute servers for machine learning plus Matlab-Toolbox DAV³E for comprehensive gas sensor data evaluation (open source): The complex sensors patterns obtained during temperature cycled operation as well as in mini-GC systems require advanced data evaluation methods.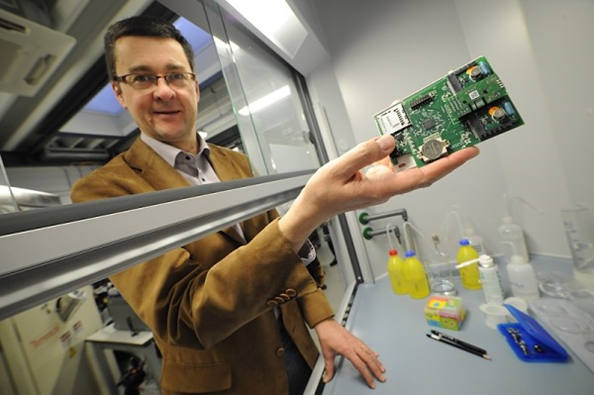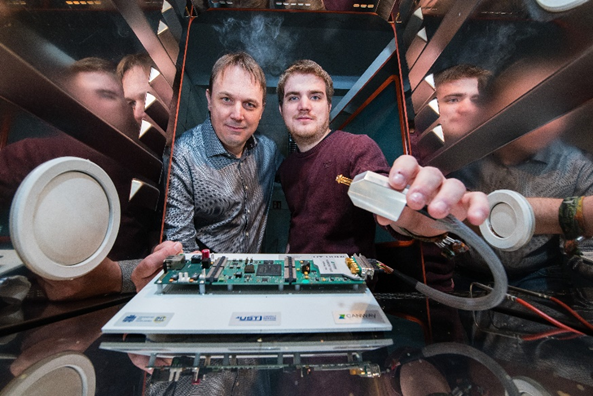 3S GmbH
Startseite – 3S GmbH (3s-ing.de)
: Consortium
LinkedIn
: Consortium
3S GmbH has cooperated for almost 20 years with partners and customers from the field of environment, automotive, mechanical engineering, food, air purification, pharmaceuticals, cosmetics, sensor technology, research, and so on.
3S GmbH is a technology company in Saarland, Germany, working in the field of gas measurement technology. We are specialized in the development of innovative testing technology for quality control with focus on odor assessment, air quality monitoring, and leak testing.
Besides our "Made in Germany" high-quality standard products, we also provide specially composed product packages and customer-specific solutions.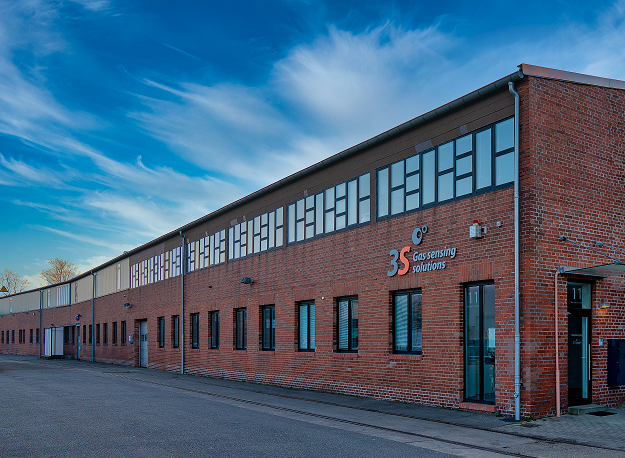 In this project we will develop a portable GC Laboratory prototype, which is ready for testing food freshness in an application oriented environment. This forms the basis for further testing, characterization and optimization at USAAR.
Università degli Studi di Padova
Università di Padova (unipd.it)
: Consortium
Sirmax S.p.a.
Sirmax, the sustainable evolution of the compound | Sirmax Spa – Sirmax
: Consortium
Bio based plastics, recycled plastics and bio solutions| Sirmax Spa – Sirmax
: Consortium
Sirmax Group, with headquarters in Cittadella (Padua), is the leading independent European manufacturer, and among the top global manufacturers, of polypropylene compounds, engineering polymers, post-consumer compounds and bio compounds used across all sectors: Automotive, household appliances, powertools, electrical & household, electronics, construction, and furniture. Active since the 1960s, today Sirmax boasts 13 production plants: Six in Italy (Cittadella, Tombolo, Isola Vicentina, San Vito Al Tagliamento, Salsomaggiore Terme, and Mellaredo di Pianiga), two in Poland (2006-2019), one in Brazil (2012), two in the US (2015-2020) and two in India (2017). Sirmax also has a sales office in Milan (Italy), and other branches in France, Spain, and Germany. Sirmax has acquired significant market shares in Europe, North and South America and Asia, and has become a global player on the international market. Among its clients are the most relevant OEMs on Auomotive and Home Appliance sector, on the others. In 2022, the Sirmax Group had a turnover of €500 million and employed more than 850 people worldwide.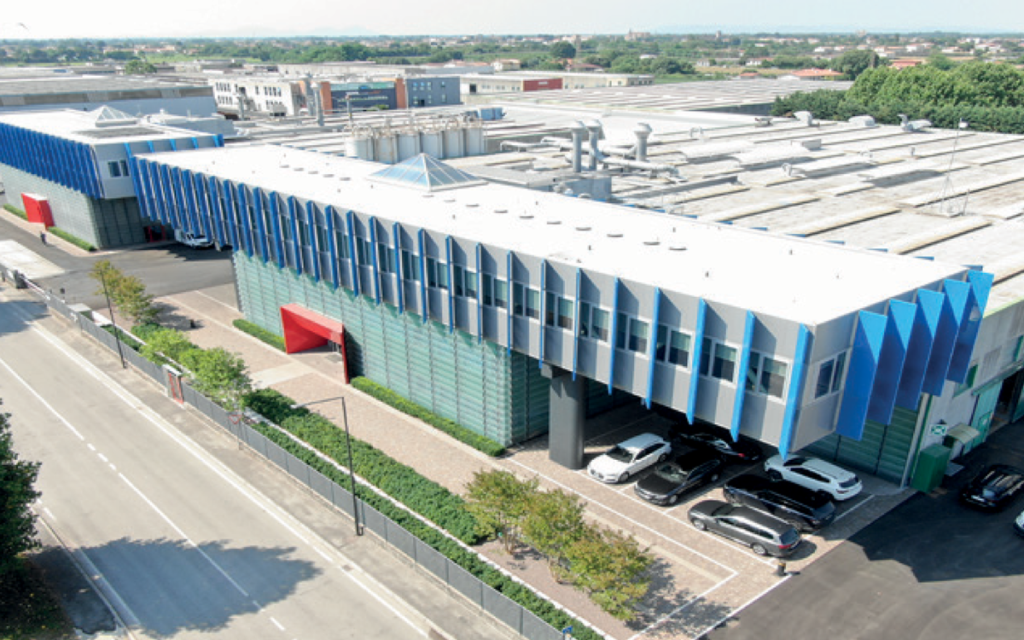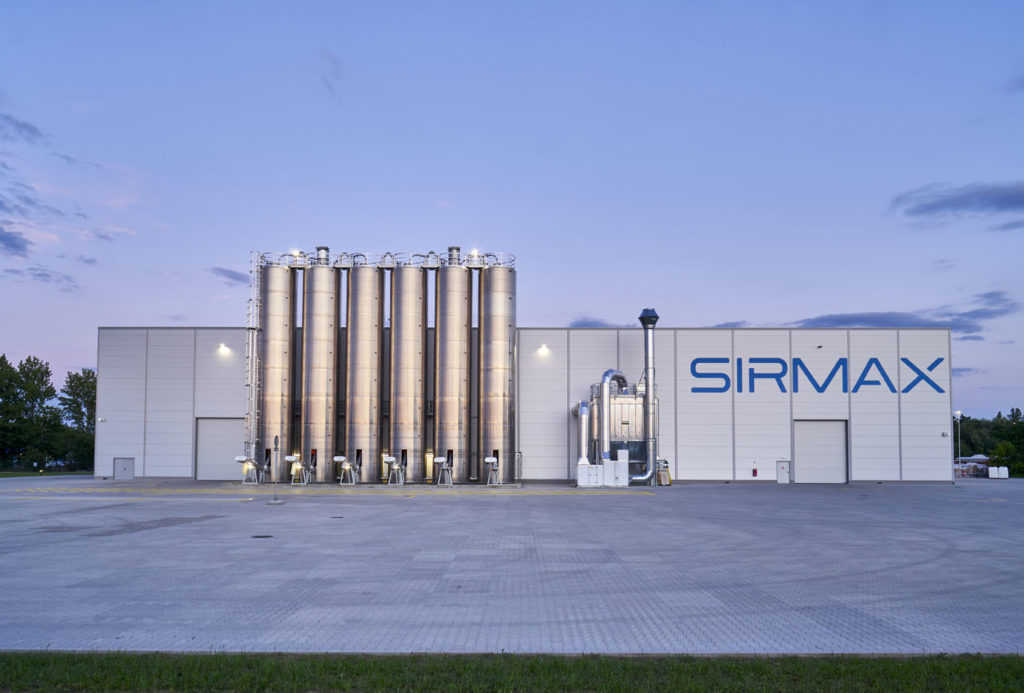 Combined development of a compostable PLA-based food-contact compound. Identify, compounding and test food-contact additives for the PLA compounds that can act as energy absorbers and increase the efficiency of the annealing technologies without compromising the material compostability.
Flemish Institute for Technological Research – VITO
Vision on technology for a better world | VITO
: Consortium
The Flemish Institute for Technological Research (VITO) implements client-driven research projects and develops innovative products and processes with a central focus on sustainability. The multidisciplinary skills and technological know-how of more than 1000 researchers make this organization a crossroad of technology, where state-of-the-art technologies are successfully blended into practical applications. In one of its main research lines, VITO aims to develop new concepts that stimulate a high plastics' circularity and re-use in materials applications. For this, VITO follows a chain approach, wherein expertises of different teams are combined, including materials flow analysis to connect the available waste streams with their most suitable uses, the development and demonstration of innovative chemical recycling processes to provide new solutions, as well as the monitoring of the economic and environmental sustainability to guarantee scalability.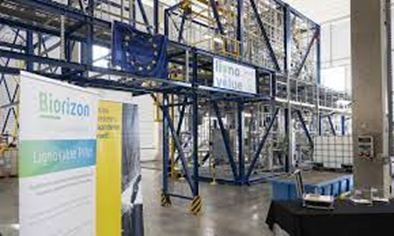 The involved research groups in Serenade are:
SPOT, sustainable polymers technologies, is broadly recognized for its expertise on dissolution, solvolysis and catalytic depolymerization of biomass and waste streams with a focus on sustainable polymer development and upscaling to higher TRL levels. In the last years this know-how has been applied to develop more efficient continuous-based processes for the chemical recycling of plastics.. Within this context, VITO is member of the plastics recycling pipeline of the Capture platform, and is partner/coordinator of several projects in the field in close collaboration with academic partners and industry. The group has the ambition to contribute to the societal challenge of waste plastics, by developing and demonstrating processes to convert the plastic waste into new valuable materials. As partner of Serenade, the SPOT Team of VITO will guide development to upgrade the preprocessed plastics via chemical recycling to a level suitable for re-use in food box.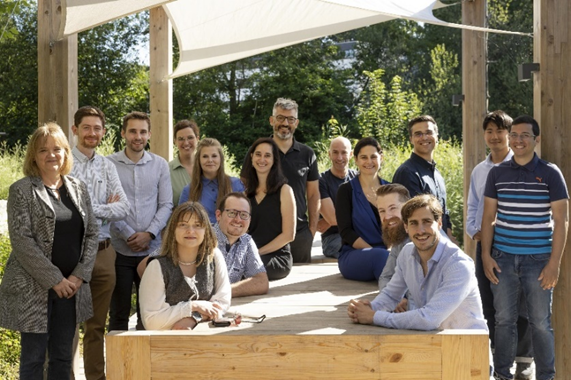 ADVANCE, 'Assessment and Development of Value Networks for Circular Economy', offers policy support on waste management in a circular economy context, by contributing to the design, implementation, monitoring and assessment of recycling policies and programmes at global (OECD, UNEP, UNECE), European (H2020, HE, ETC CE, EEA), national (Belgium), and regional (Flemish) level. ADVANCE supports private companies and offers customized guidance to de-risk private investment in new technologies and to facilitate the creation of industrial clusters that integrate waste feedstock providers, sorters, mechanical and chemical recycling companies, and purchasers of secondary plastics, polymers, monomers and carbon-based chemicals. As partner of Serenade, the Advance Team of VITO will guide the sustainability assessment of the process developed.
Galloo N.V.
Home | Galloo
: Consortium
BOSCH Sensortec
Bosch MEMS Technology | Bosch Sensortec (bosch-sensortec.com)
: Consortium
Bosch Sensortec GmbH, a fully owned subsidiary of Robert Bosch GmbH, develops and markets a wide portfolio of microelectromechanical systems (MEMS) sensors and solutions tailored for smartphones, tablets, wearables and hearables, AR/VR devices, drones, robots, smart home and IoT (Internet of Things) applications. The product portfolio includes 3-axis accelerometers, gyroscopes and magnetometers, integrated 6- and 9-axis sensors, smart sensors, barometric pressure sensors, humidity sensors, gas sensors, optical microsystems and comprehensive software. Since its foundation in 2005, Bosch Sensortec has emerged as the MEMS technology leader in the markets it addresses. Bosch has been both a pioneer and a global market leader in the MEMS sensor segment since 1995 and has, to date, sold more than 18 billion MEMS sensors.
University of Leuven
KU Leuven
: Consortium
The KU Leuven research group on Life Cycle Engineering (LCE) of the Department of Mechanical Engineering has in close cooperation with their industrial partners acquired significant experience in re- and demanufacturing, which includes reuse, repair, remanufacturing and recycling of various waste streams, as well as the dismantling of products into their components or composing materials. The KU Leuven has recently established the Re- and Demanufacturing Lab in Heverlee to support these research activities. The ten-headed team working in this lab has in the framework of various national and international projects developed and installed various setups in this lab with state-of-the-art automated, spectroscopic, computer vision and ICT equipment for material characterization, robotic sorting and robotic disassembling or dismantling. The research group ambitions to further develop their lab and infrastructure together with the related software and expertise in this field. This is to support equipment manufacturers and recycling companies in developing the next generation of processes for sustainable demanufacturing and recycling and to support original equipment manufacturers in developing more sustainable (consumer) products in the ongoing transition towards a more circular economy.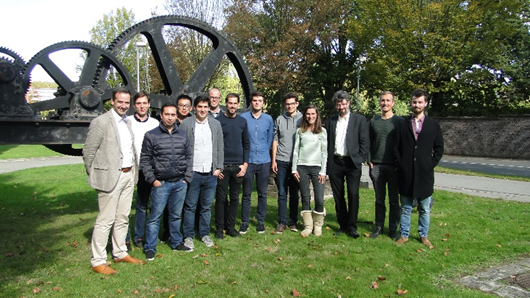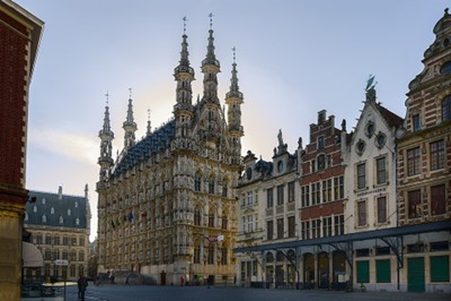 As an associated partner, LCE together with partner Galloo, will guide to identify the best waste stream(s) available at Galloo as well as sorting and mechanical pretreatment/dismanteling strategies to obtain the most suitable input materials for additional upgrading to virgin quality via Chemical recycling.